My
Sugarpill
orders usually take up to
one entire month
(I participated in SP's Black Friday sale = November), despite that fact I'm still a true and loyal fan, Sugarpill is one of my most favourite brands ever and it's totally worth the wait. But this time, to be honest, I was quite disappointed in the colour I got:
Birthday Girl
. It's supposed to be pale pink with lots of glitters, that instantly reminded me of Koda Kumi's 'Birthday Eve' colour scheme, that I really do adore. It looked a little different to what I've seen in the product description on the Sugarpill web site, but desktop settings differ, therefore it's 100% my 'fault'. Actually, I'm not that into pink eyeshadow, apart from
neons
(such as Dollipop, an overwhelming colour).
Birthday Girl
isn't as stunning as SP's usual range, that's why I was that confused, but well.. on to the swatches. In addition, Amy sent me a sample of
Lumi
, a colour
Sakura
raved a lot about before and I make sure to get it next time as it's a brilliant combination of an obviously sparkling white with green and blue undertones, simply fantastic.

Most adorable sample design in this universe ♥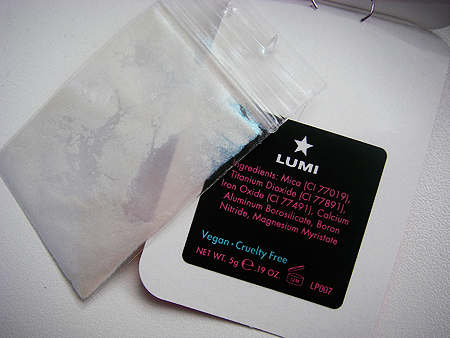 By the way, both Amy and I thought my original order got lost, therefore she sent me yet another one - she's the cutest person on earth, definitely. And as I don't need
two of those
, I'll give away the other jar as soon as soon as it arrives here. So stay tuned for another giveaway (^◇^)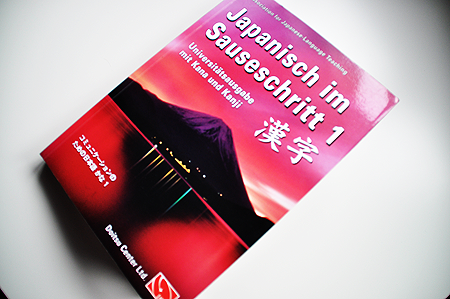 My Twitter followers, especially
Mai
, already noticed it, but I'm not as active as I'm supposed to be.. that is because I'm being very busy with
learning Japanese
at the moment. My Japanese course starts next week. I didn't mention it yet, but I'll probably be going to Japan for
one year
in August (so-called "au pair thing"). I'm learning non-stop and taught myself all
hiragana
and
katakana
within three hours, I'm quite proud of myself, haha *sorry for bragging*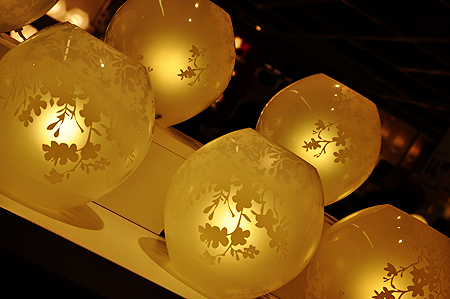 I got one of those
Also, my room will be revamped in
April
and I cleaned it from floor to ceiling all day long, pretty exhausting yet absolutely satisfying. And now: Yay for winter break!!!!~~~